Dear Real Estate Professional!
Just want to let you know about our new resources that might be useful for you to 
CapRate (Net Rental Income, %),

Property Market Value Growth (%/year),

ROI, %

Days on Market,

and check historical Maintenance Fees of the Condo Buildings that have Similar sets of Amenities and Inclusions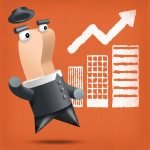 Compare Condo Buildings' Investment KPIs and Check Realtors' web site to see Condos for Sale
We Would Love to Hear Your Feedback and Your Opinion on How we Could Improve those Tools to Make them More Useful for You Day to Day Routine.

Thank you in Advance!

CondoBI

Canada Team 
And if you live in a Condo and interested in Maintenance Fees Decreasing
and Condo Services Improvements 
you can check our
3 in One Solution:
www.condo-social.ca
Condominiums'
Networks
www.condo-benchmarking.ca
Best Condo Services and Management Practice Comparison of condo maintenance fees, rental investment's KPIs
www.condo-fairtender.ca
Condominiums
Tendering platform
Join us in that powerful Condo community to make Condo life better and more affordable!!!